-------------------------------------------------------------------------------------------
Holiday Spirit Week
December 17th-21st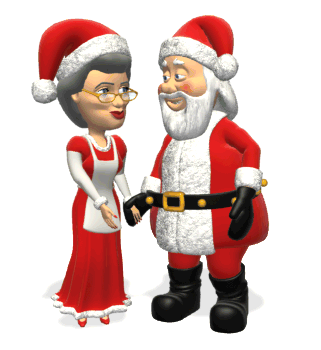 Monday 17th – Wear a Tacky Christmas Sweater
(School uniform must be worn)
Tuesday 18h – Favorite Christmas Character
(Dress up as Santa, Mrs. Claus, an elf, reindeer, Grinch,
Gingerbread Man or other holiday character.
School uniform not required.)
Wednesday 19th – Christmas Cheer Head to Toe
(Wear Christmas accessories: hair, socks, hats, necklaces, etc.
School uniform must be worn.)
Thursday 20th - Pajama Day
Wear pajamas to school. Pajamas must cover all areas of your child's body.
Nightgowns must have pants or shorts underneath. No shear nightgowns.
(School uniform not required except school shoes must be worn.)
Friday 21st - Christmas Spirit Wear or Tucker Spirit Dress
Wear any Christmas, red, or green shirt, or Tucker spirit dress with jeans or uniform pants.
(Wear either spirit wear or school uniform.)
____________________________________________________